HOW TO GET FULLER & THICKER HAIR AT 50, 60, 70, & BEYOND
1.

Avoid Overheating Hair
Heat causes hair strands to fracture, creating brittle hair that breaks and falls out. Straighteners, curling irons, and dryers are damaging if used on one spot too long.
2.

Beware of Harmful Chemicals
Chemical straightening and coloring treatments damage the hair shaft, weakening hair, causing it to fall out.
3.

Refrain from Certain Hairstyles
The stress caused by tight hairstyles like ponytails and braids pull too strongly on the hairline, resulting in thinning hair and hair loss.
4. Abstain from Toxic Ingredients in Products
Hairsprays and gels that contain toxic ingredients, like Ethanol, are poisonous for the hair.
5.

Use Essential Oil Extracts
Essential oils extracts have regenerative properties to promote hair growth, keeping hair full, strong and thick. Pure, all-natural essential oils help hair stay healthy.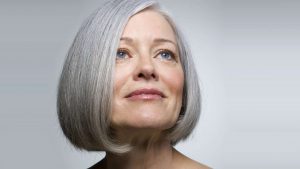 Is there a woman—regardless of age—who hasn't wished for stronger, thicker, fuller hair?
The whole idea behind Hair Envy is that women should NOT have to lose their hair in their 50s, 60s, 70s, and beyond.
Hair Envy is the sound of a revolution in hair products. Many companies are adding products to their haircare line. Hair Envy is taking them away.
While other hair products "claim" to be healthy for your scalp and hair, Hair Envy is the only true hair oil that is 100% all-natural and effective. And we are not the only ones who think all-natural is better.
Worldwide, women are turning to mother nature and aging gracefully. The 15 plant extracts used in Hair Envy all help you keep and grow healthy hair regardless of age—and without any chemicals.
We've all been oversold countless products and treatments that over time intensify the problems that lead to hair loss.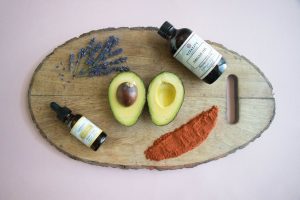 "Nothing was stopping my thinning hair, and the problem was only getting worse. Hair Envy is the only product that actually stopped my thinning hair and helped me grow out thicker, fuller hair."
Only 15 of the most powerful, all-natural, and hair rejuvenating essential oil extracts are found in Hair Envy: avocado, jojoba, lavender, castor, argan, eucalyptus, rosemary, lemongrass, tea tree, juniper berry, amla, Spanish sage, cedarwood, thyme, and geranium.
Hair Envy sold out in just a few days last time so hurry, don't miss out. Today, they are offering a 50% discount and a Buy One Get One Free promotion.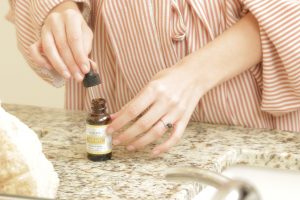 What women are saying about it…

---

---
Try Hair Envy Today! You'll love it!
Hair Envy is expertly handcrafted for environmentally conscious women.
We care about making our product safe and healthy for you and the planet. That's why we use no unnecessary packaging, parabens, or phthalates. We also have never tested our product on animals.

Be

BEAUTIFUL

. Be

NATURAL

. Be

YOU

.
Order Hair Envy now to take advantage of today's exclusive, limited time offer.