Migraines are paralyzing—but there hasn't been an effective way to stop them. Until now!
Finally, there is a remedy for the growing epidemic of migraines. This remedy is completely safe, 100% all-natural, easy to use, and best of all, affordable!
Interested in knowing more? Keep reading! In less than 3 minutes, you will learn how to stop a migraine in just 2 easy steps!
Preventing the severe and pulsating pain of a migraine is now possible thanks to Migraine Care: a new, popular, all-natural remedy that is guaranteed to stop migraines.
With Migraine Care, no longer worry about the agony and torment of migraines. No more blurred vision, upset stomach, or throbbing aches.
Migraine Care For A Clear And Calm State Of Mind
Choosing a safe, all-natural solution for migraines is smart, healthy, and effective. Migraine Care only has 5 ingredients. Know what you put IN and ON your body.
Nothing toxic or addictive; no hidden ingredients or "stuff" you can't pronounce. Only ingredients that you've already heard of, taken directly from the earth, and perfectly crafted and blended into one bottle.
Here's how each of the 5 ingredients in Migraine Care promotes quick, natural, fast relief:
Peppermint: Prevents muscle contractions, stimulates blood flow to forehead.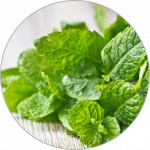 Spanish Sage: Full of antioxidants that increase calmness, alertness, contentedness.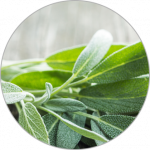 Cardamom: Treats muscular spasms, pulls, cramps, and nervous tension; rids body of toxins.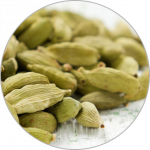 Ginger: Natural remedy for nausea and vomiting, muscle pains, flu symptoms, and headaches.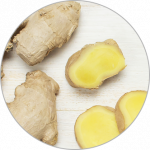 Sweet Fennel: Reduces inflammation and blood pressure, relaxes tension and fights dizziness.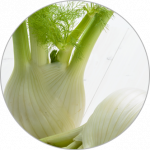 These potent ingredients are carefully measured and combined, creating a calming, quick-acting, effective remedy for even the most severe migraines.
You won't be forced to hide in a dark room, missing important events because of your throbbing head. Instead, your mind will be clear, light, and relaxed.
Finally—Stop Migraines In 2 Easy Steps
The time has come to learn HOW TO STOP MIGRAINES in 2 easy steps using Migraine Care.
Use & Diffuse—It's that simple!
Use: Apply Migraine Care topically to your temples with an easy-to-use roll-on bottle before or as soon as you feel the presence of a migraine.
Diffuse: Apply a few drops of Migraine Care to a diffuser before or as soon as you feel the presence of a migraine and breathe in the calming aroma throughout the day and/or night
That's it! Just 2 quick, simple steps added to your routine to guarantee no more migraines.
SPECIAL OFFER: Today only, for new customers, you can receive a FREE bottle of Migraine Care. There's no need to rush out to the shops or wait in line. Get your free bottle of Migraine Care now from the comfort of your own home. Even shipping is FREE.
Because of the high demand for Migraine Care, only a limited number of free bottles are available, so you'll need to act now to take advantage of this amazing offer.
Don't suffer through another migraine! Just click on this link or the coupon below.