The most dangerous and disgusting place in the home is the bathroom cabinet—where toxic skincare products are stored. Toxic chemicals are found in virtually all lotions, creams, and moisturizers that we willingly put on our faces every single day.
Turns out, the beauty industry isn't that beautiful. U.S. researchers have discovered that 1 in 8 of the 82,000 ingredients used in skincare products are hazardous industrial chemicals.
More than 10,500 of these industrial chemicals are used as cosmetic ingredients, including pesticides (substance used for killing insects), carcinogens (substance capable of causing cancer), and degreasers (substance used to remove grime from auto parts).
Let that sink in: We put the same chemicals used for killing insects and cleaning dirty engine parts on our clean faces.
Check the label!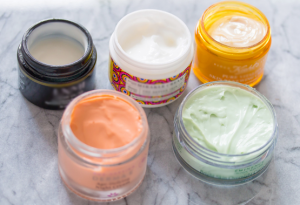 What Common Chemicals Damage the Skin?
Many lotions, creams, and moisturizers commonly used today contain a variety of chemical and toxic ingredients that damage the skin, ultimately having the opposite effect of their purpose: speeding up the aging process.
Everyone has a right to know what they're putting on their face and body, and how that product can deteriorate both their appearance and health. After all, chemical exposure is among the leading causes of chronic disease.
Yet, with a little bit of information, more people can gain the basic knowledge needed to make smarter, healthier, better skin care product choices.
One of those choices should be to avoid these dangerous chemicals:
1. BHA (Butylated Hydroxyanisole) and BHT (Butylated Hydroxytoluene)
Often found in moisturizers and other popular cosmetics, BHA and BHT are synthetic antioxidants that can induce allergic reactions in the skin and interfere with hormone function. The International Agency for Research on Cancer classifies BHA as a "possible human carcinogen," meaning it could have the potential to cause cancer in humans, while long-term exposure to high doses of BHT is toxic in mice and rats, leading to liver, thyroid, and kidney failure.
2. PEGs (Polyethylene Glycols)
Frequently used in moisturizers and creams to add thickness, PEGs can be contaminated with measurable amounts of ethylene oxide and 1,4-dioxane, the former classified as a "known human carcinogen" and the latter classified as a "possible human carcinogen" by the International Agency for Research on Cancer.
Further, there has been evidence of genotoxicity (a destructive effect) in PEGs, and if used on broken skin, can cause irritation and systemic toxicity, meaning the substance spreads to the entire body.
3. Petrolatum
A mineral oil jelly that is used to lock moisture in the skin in moisturizers and other skincare products, petrolatum can be contaminated with polycyclic aromatic hydrocarbons (PAHs). Studies have suggested that exposure to PAHs, especially skin contact over long periods of time, is associated with cancer. Petrolatum has been flagged for future assessment under the government's Chemicals Management Plan.
4. Mineral Oil
A petroleum by-product that is found in lotions, creams, and skin supplements, mineral oil clogs pores and interferes with the skin's ability to eliminate toxins, creating acne and other disorders. Mineral oil also slows down skin function and cell development, leading to premature aging. It may be contaminated with PAHs, which are associated with cancer.
In addition, mineral oil can affect the functioning of the liver, weaken the immune system, and prevent oxygen from entering the skin. The American Conference of Governmental Industrial Hygienists reported that numerous studies have shown poorly refined mineral oil can induce skin cancer.
5. Siloxanes (Ingredients ending in "Siloxane" i.e.—Cyclotetrasiloxane and Cyclopentasiloxane)
Routinely found in moisturizers and facial treatments, silicone-based compounds are used to soften and moisten, but can interfere with hormone function and damage the liver. Cyclopentasiloxane and Cyclopentasiloxane—known as D4 and D5—have been deemed "toxic and persistent." D4 is also an endocrine disruptor, meaning it not only obstructs human hormone functions but can also impair human fertility. D5 can negatively affect the nervous system.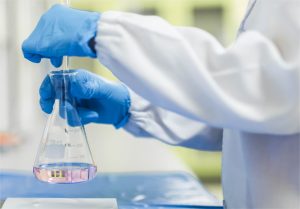 These are just a small sample of the 82,000 different ingredients used in skin care products today. Chances are, if the ingredient is difficult to pronounce, has unknown origins, or can be found in non-beauty products, it is toxic and shouldn't be placed anywhere on your body.
Thankfully, there is a safe, pure, all-natural alternative available for all skincare needs.
Skin Envy is a potent, youth-enhancing product that not only protects all skin types from fine lines and wrinkles, but is also high in vital nutrients loaded with anti-aging properties to keep the skin soft, healthy, and yes, youthful.
No pesticides, carcinogens, or degreasers. Just 5 plant extract oils found in Mother Nature and carefully crafted into one bottle that makes having beautiful skin possible and simple.
If you are still using lotions, creams, and moisturizers, read on to learn about replacing all of those chemicals with a safe and effective, all-natural solution.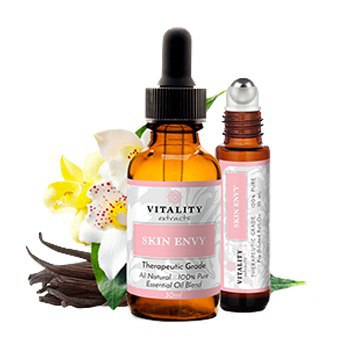 What Is In Skin Envy?
Imagine a skin care product that is 100% natural, safe, easy-to-use, and actually protects the skin while also giving it a youthful appearance.
Skin Envy is a rare, innovative skincare product because unlike all other products found on the market today, it is expertly blended with just 5, all-natural, plant extract oils that DO NOT compromise your skin's health or appearance. Instead, these ingredients are reliable, powerful, and practical.
The motivation behind Skin Envy was to create a straightforward, unpolluted, rejuvenating youth serum proven to produce fast-acting, visible, and lasting results.
The "secret" of Skin Envy is its ingredients, all of which are sourced from only the most sustainable farms from around the world.


Frankincense (Boswellia Carterii)
A natural astringent that both protects existing skin cells and regenerates healthy new ones. Frankincense reduces the signs of aging by tightening loose skin, specifically under the eyes and around the neck and mouth. It fights against acne and pores, keeping the skin smooth and glowing, and minimizes current wrinkles while preventing additional ones.
Myrrh (Commiphora Myrrha)
Naturally treats dry, cracked skin by restoring skin cells and revitalizing sun-damaged areas. Myrrh is also loaded with anti-inflammatory properties that are essential for treating acne. It soothes and relieves swelling of the skin, and promotes elasticity, meaning it tightens loose skin.
Sandalwood (Santalum Album)
A natural, skin nourishment that has anti-bacterial properties, meaning it fights acne-causing bacteria. Sandalwood exfoliates the skin, removing dead skins cells while also soothing sunburns and reducing signs of aging like dry skin, fine lines, and wrinkles. It promotes clean and bright skin by preventing itchiness, redness, and dryness.
Vanilla (Vanilla Planifola)
Full of antioxidants and B vitamins that are essential for smoothing wrinkles, healing sun damage, treating and reducing acne, and protecting the skin. Vanilla offers anti-aging benefits like preventing and reversing damage caused by free radicals, or toxic byproducts that damage living cells. Its anti-bacterial properties help make the skin smooth and soft while also slowing down fine lines, wrinkles, and age spots.
Coconut (Cocos Nucifera)
Antimicrobial properties that treat acne and protect the skin from damaging bacteria. Coconut is a natural anti-fungal moisturizer that keeps the skin hydrated, prevents aging and dryness, and fights skin allergies and rashes. Besides its skin-healing abilities, it stimulates the production of collagen, which improves skin elasticity and reduces wrinkles, and offers Vitamin E to protection from the sun.
Check the label!
Nothing else is found in Skin Envy—just 5, clean, all-natural, plant extract oils that are not only safe for the skin but actually protect it while also rejuvenating it.
"Love Skin Envy! I use it at night on my face and hands. It's reducing the fine lines on my face and moisturizing my dry hands. This is my second bottle! I will order this product again."

—Tina K.
Skin Envy doesn't risk health, beauty, or safety. It is powerful, effective, and easy to use.
"I love this product! My skin feels so soft and smooth. I am recommending this product to all of my friends!"

—Carol H.

Skin Envy—Frequently Asked Questions
How to Use Skin Envy?
Skin Envy can bed used in different ways, all of which are easy and effective, and provide instant results you can see and feel.
Skin Envy comes in a 30ml bottle that can be applied directly to the skin. Simply rub a few drops in your palms and then apply to your face, neck, arms, legs—anywhere you see fit. Avoid contact with eyes and mouth.
To experience a spa-like treatment, add 15 to 20 drops of Skin Envy to a warm bath and soak your entire body in the soothing, nutrient-rich water.
For the best results, use Skin Envy throughout the day and on-the-go with the easy-to-use and carry roll-on bottles. Skin Envy is giving these roll-ons away for FREE with each 30ml bottle purchased.
Use the free roll-on bottle to apply Skin Envy directly to your problem areas, which make touching up wrinkles, redness, and unwanted spots throughout the day easy and convenient.
How Does Skin Envy Work?
What makes Skin Envy so uniquely effective is its 5, all-natural, powerful, nutrient-rich ingredients. When carefully crafted and blended together, the results are like none other. This is the only product on the market today that contains the most potent and proven oils for healthy, younger-looking skin.
Not only will Skin Envy protect and enrich your skin now, but it will also give your skin the nutrients needed to maintain healthy, youthful skin for years to come! Think of Skin Envy as an investment—you're investing in your skin.
Will Skin Envy Work on Everyone?
Yes, Skin Envy is guaranteed to work on everyone—regardless of gender, age, or skin type. The product is even backed by a 60-day, 100% risk-free, satisfaction guarantee. Therefore, there is nothing to lose. Skin Envy is loved by many, with more than 60,000 5-star reviews!
How Long Before Results Show?
The results of Skin Envy will often show immediately. From the very first application, you will notice hydration on a level that is just not achievable with lotions and creams. To maintain healthy, younger-looking skin, use Skin Envy consistently.
How Much Is Shipping?
Skin Envy ships FREE worldwide from the United States. Orders from the U.S. generally arrive within 3 to 5 business days. Customer service is great, too, and responsive!
What's Included with Purchase?
Skin Envy is running a current promotion that gives buyers up to 50% off, plus a must-have, FREE roll-on bottle for every 30ml bottle purchased (limit three per transaction).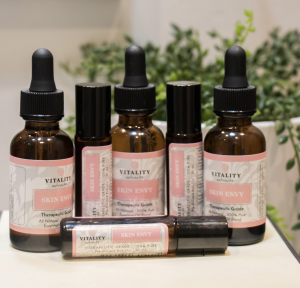 How to Get Skin Envy?
You can order Skin Envy today—right here. Due to its alluring, all-natural ingredients, Skin Envy is not mass-produced. Therefore, it can't be found online or in stores. It's only available here.
Skin Envy is so exclusive and popular, it's often out-of-stock. Get it now, while you still can!  
"My skin loves this product! It feels softer and healthier. The fine lines seem to have disappeared. I'm on my third bottle and won't live without it!"

—Marie W.