Do you ever notice that when winter comes around, certain things begin to change? Your hair does not look as vibrant as it once did, even if you put loads of hair products in. Your skin just looks dull, you don't know if it's because you need to exfoliate or maybe it's the foundation you are using, perhaps your sleep schedule is off? And your nails! The color may stay intact, but your cuticles become dry much quicker than usual, which makes you think you need to get another manicure ASAP.
You are not alone. In fact dry, cold winter weather can really take a toll on your skin, hair, and nails. Since it's cold outside, you tend to opt indoors where heaters dry out skin and hair, and nails become brittle and chip.
Don't wait for spring to start repairing the winter damage, instead get ahead start by teaming up with Vitality Extracts. Essential oils are your all natural solutions to bringing in more moisture so you can kick off spring with a HOT bang.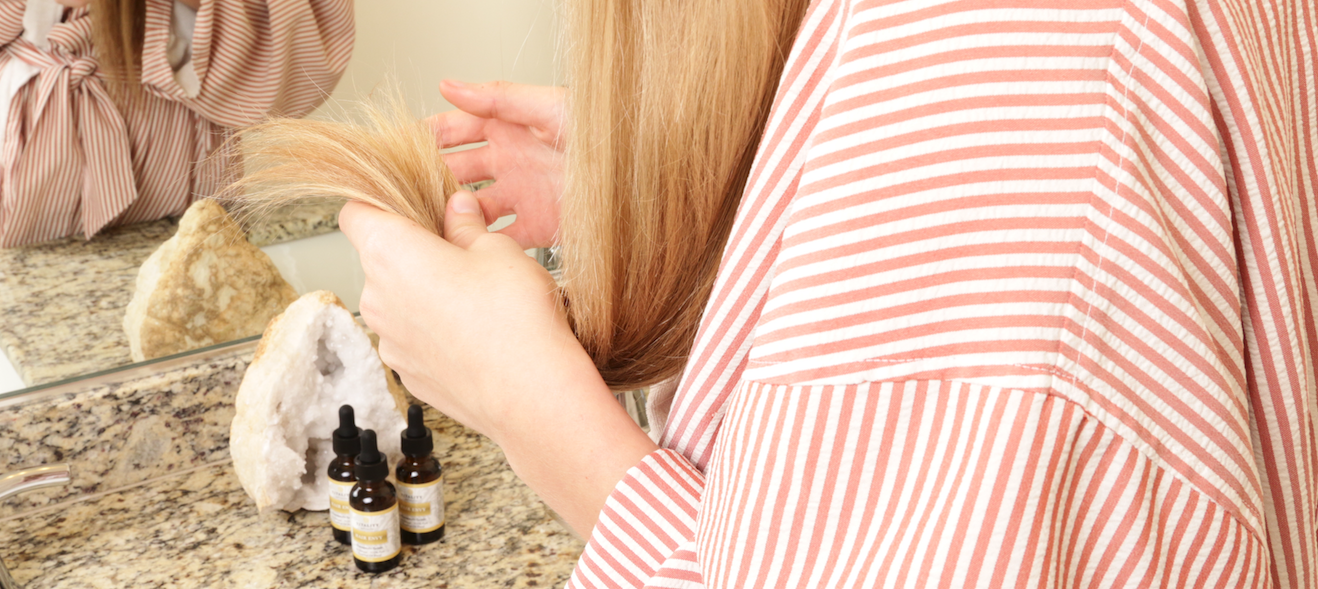 HAIR
First, trim trim trim. Sometimes no amount of product can help those dry, split ends that are beyond the point of return. Half an inch will be perfect, you can trust Hair Envy to take it from there.
Vitality Extracts' Hair Envy Blend is a carefully formulated blend containing numerous carrier and essential oils. It provides maximum nourishment for dry, brittle, and damaged hair and even helps alleviate itching and dandruff.
Hair Envy has a number of uses:
Pre-wash treatment: before washing your hair, massage a few drops of Hair Envy through your scalp and hair for a few minutes, to stimulate blood flow to your scalp and hair follicles.
Detangle before washing: rub 2-3 drops of Hair Envy between your palms; rub into the ends of your hair. Gently massage into ends and brush. Proceed to wash.
Leave-in conditioner: Once a week do a deep-conditioning mask treatment with Hair Envy. Generously saturate your hair with the oil. For best results, leave in for at least 30 minutes to 60 minutes—the longer the better. ?
Control frizz:  Wash and towel dry hair. Apply a few drops of Hair Envy to the ends of your hair; use a wide- toothed comb to gently distribute. .
Touch up: Maybe you are in between washes so your ends are a little dry again, give your style a final polish with a few drops of Hair Envy. On dry hair, rub the 1-2 drops of oil between your palms and run your hands through the ends of your hair.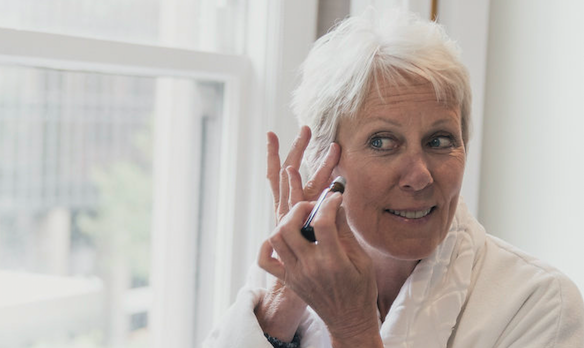 SKIN
The dry winter weather can make your skin look dry and rough. So the first step you'll want to take is to remove the dead skin that is still causing this look. But be careful, unless you are getting your face scrubbed by a professional, a lot of facial scrubs can be harmful to your skin. Those beads that are included in many store bought items can cause micro tears to your skin.
Create your own, all-natural facial scrub that is safe enough to use on any skin type.
DIY Recipe:
3 tablespoons of Argan Oil
1 teaspoon of raw organic honey
4 tablespoons of organic brown sugar
4-5 drops of orange essential oil
4-5 drops of tea tree essential oil
Blend together, softly scrub for a minute or two, leave on for five minutes so your skin can absorb the mixture, and wash off with a warm, wet towel.
APPLY TONER:
Create your own by mixing water and orange essential oil, soak into cotton ball and apply on clean skin. Orange essential oil is an antiseptic and anti-inflammatory which makes it ideal for your skin care routine, it also provides assistance with allowing your skin to absorb vitamin c and collagen production.
USE SKIN ENVY:
Vitality Extracts' Skin Envy Blend adds luster and shine and rejuvenates your skin. Apply daily and nightly to your entire face, neck, and even the back of your hands. It can also be used on your entire body.
Skin Envy comes in a  10ml roll-on bottle! Great for under eye use.
Fun tip: For extra glow, mix a drop into your foundation before application.
NAILS
Winter weather affects your nails, too. Massage a few drops of Vitality Extracts' Nail Envy Blend into your cuticles and on your fingernails or toenails. It can help give you beautiful, long, healthy fingernails. It's also beneficial on fungal infections in your nail beds, ragged cuticles, and brittle nails.
When using Nail Envy, it's best to remove nail polish or gel nails. After washing your hands, leave nails a little damp; this helps with absorption. Shake the bottle. Put a few drops onto a cotton ball and apply to each nail. If you massage it in, it helps increase circulation to the nail bed.
To use as a conditioning soak, add five drops of Nail Envy to a small bowl of warm water. Remove polish and soak nails for 10 minutes. Buff to stimulate circulation and bring out a healthy shine.
Everyone will wonder how you got your glow back so quickly, you can tell them Vitality Extract's 100% pure therapeutic essential oils helped you out!