In today's fast paced world, we are all living under constant stress and anxiety. The pace of life isn't slowing down, so learning to deal with stress is critical.
According to the Anxiety and Depression Association of America (ADAA), anxiety disorders are the most common mental illness in the U.S., affecting 40 million adults, or 18.1% of the population every year.
Disturbingly, they find that women are twice as likely to be affected as men. 
But while there are many ways to treat, cope and even manage stress and anxiety, few options outside of medications are discussed. The fact is that you can sooth and relieve stress and anxiety naturally without drugs.
Preventative treatment is important to better manage your life and control your emotions before things feel out of control. While many techniques are well known and widely used, including meditation, yoga and acupuncture, there are much easier ways. 
With fast paced, hectic lives and busy schedules, its hard to find time to deal with stress before things snowball into all-out panic attacks. These days people are looking for safe, practical techniques that don't require a prescription, membership or an appointment. We think we have just what you re looking for!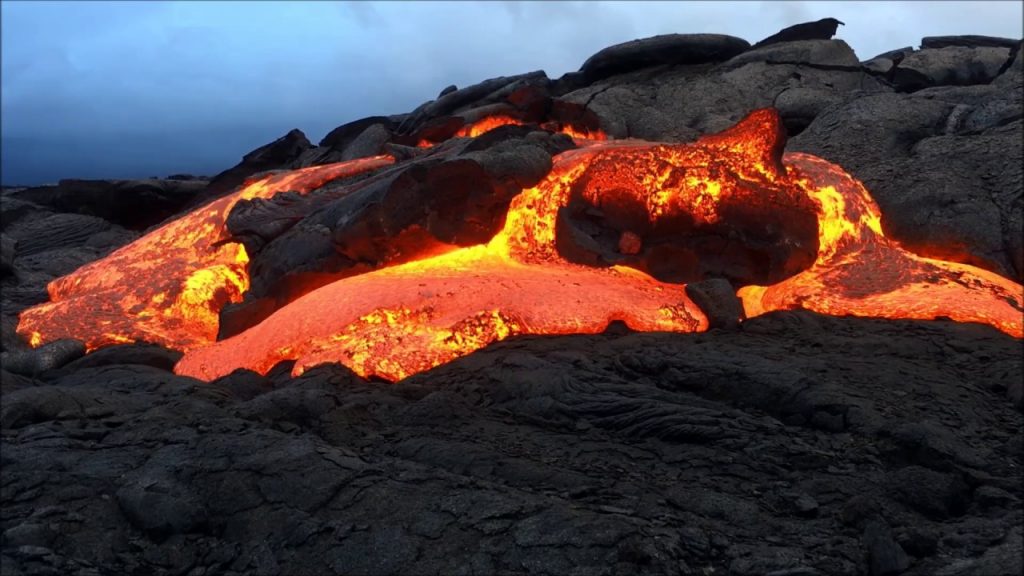 Three Calming Stones For Stress and Anxiety
Lava Stones: Formed from cooling magma from the earth's core, lava's strong connection with the earth makes it perfect for grounding your emotions and keeping you calm. Lava stone's powerful healing properties bring emotional tranquility, relaxation and inner peace.
White Howlite: Howlite is the stone of calmness and comfort and helps to relieve an over-active mind. Howlite is also thought to absorb anger, boost patience and protect from negative energy. Howlite can help you stay positive and deal with aggressive or belligerent people. 
Hematite: Hematite is a powerful mineral that crystalizes in rocks. These crystals can give you courage and strength to overcome stressful situations. Hematite brings clarity and focus to help balance emotions, tame your temper and uplift your mood. 
Using these stones is as easy as keeping them nearby and when needed, holding them for soothing comfort. Keeping them on your desk, in your car or in your purse can help keep a level of calmness.
These stones are often used in conjunction with other stress relieving remedies such as deep breathing techniques, meditation, yoga and aromatherapy. 
Calming Stones As Jewelry
An easy way to receive the grounding benefits of calming stones anywhere and anytime, is when used in jewelry. These powerful stones create beautiful and functional jewelry pieces. Lava beads are porous and are great at absorbing and diffusing soothing, stress relieving essential oils. Together, they ease stress and release tension to prevent anxiety.
Diffuser Bracelets have quickly become the most popular way to get the benefits of the plant nutrients found in essential oils. The most powerful diffuser bracelets will include lava beads with another calming stone like howlite or hematite.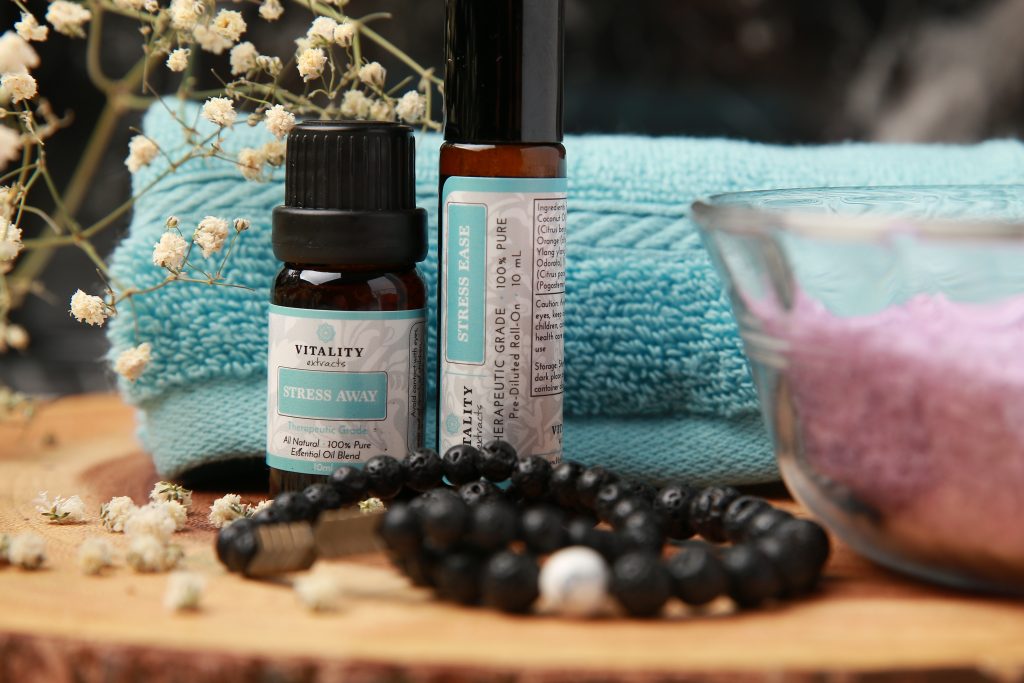 Using Calming Stones and Essential Oils Together To Combat Stress and Anxiety
Pure, nutrient rich plant extracts, known as essential oils, have been used for centuries for stress and anxiety. Not all essential oils work the same and it is important to know which ones to use for stress and anxiety.
The best stress relieving essential oils have proven to be: 
Pink Grapefruit Oil

:

Reduces stress, stimulates circulation, enhances mood, increases energy level

Sweet Orange Oil

: Loaded with uplifting and energizing properties, enhances mood,

reduces stress, fatigue, and anxiety, boosts the immune system

Bergamot Oil

: Helps anxiety, depression, insomnia, headaches; enhances the mood,

reduces stress, and alleviates pain

Ylang Ylang Oil

: Offers therapeutic aspects, promotes a positive impact on the body

and mind; provides a sense of calmness and fights depression while soothing the mind

Patchouli Oil

: Alleviates feelings of depression, anxiety, and stress; reduces

insomnia, enhances the mood, and boosts the immune system
The easiest (and most convenient) way to get the benefits of all of these unique oils is in Vitality Extract's Stress Ease. Stress Ease is a balanced blend of the 5 most effective stress relieving essential oils. Using a diffusing bracelet, just apply a few drops to the lava beads on the bracelet and wear. Enjoy the therapeutic properties of the soothing scents and balancing benefits of the stones all day long. 
The Stress and Anxiety Bundle – Preventative Stress Management
Vitality Extract has bundled our best selling diffuser bracelets with the number 1 stress relieving essential oil blend in the nation. The kit includes: 
White Howlite Diffuser Bracelet: Made of calming white howlite and grounding lava stone. The beautiful bracelet is 19cm in length. 
Sacred Arrow Diffuser Bracelet: Made of hematite and lava stone to ground and protect us from negativity. Our best selling diffuser bracelet is 18cm in length. 
Stress Ease: The prefect stress relieving blend of bergamot, sweet orange, yang yang, pink grapefruit and patchouli oil. The blend can be used on diffuser bracelets, conventional diffusers and even added to a warm bath. 10ml.  
Roll-On Stress Ease: Our soothing Stress Ease remedy blended with virgin coconut oil and bottle in a roll-on bottle for safe topical use and easy application to your temples, wrists and bottom of your feet. Keeping a roll-on bottle in your purse is an easy way to stay in front of any anxious feelings. 10ml. 

Today's Special Offer
Today we are offering 70% OFF our Stress & Anxiety Bundle, while supplies last. Your purchase comes with a money back 100% Satisfaction Guaranty, so you have nothing to lose. This offer is limited and expires today. So don't wait until it's too late, take advantage of this incredible offer now. Click here and save now!

---
PS: Please don't forget to come back and let us know about your results!