You think you're on top of everything because you've got all your back-to-school shopping done early this year. But there's one critical thing you haven't done yet, protect your kids from highly-contagious bacteria and viruses they will soon be introduced and exposed to. 
Unfortunately, back to school is when most families see a spike in reported illness and sick days.  Teaching your kids to wash their hands frequently and use hand sanitizer aren't enough to ensure your children avoid getting sick.
These days we're not just talking about catching a runny nose and a cold. Experts are predicting that this could be the year influenza and MRSA, a potentially-deadly staph infection that's resistant to antibiotics, will make a virulent comeback in schools.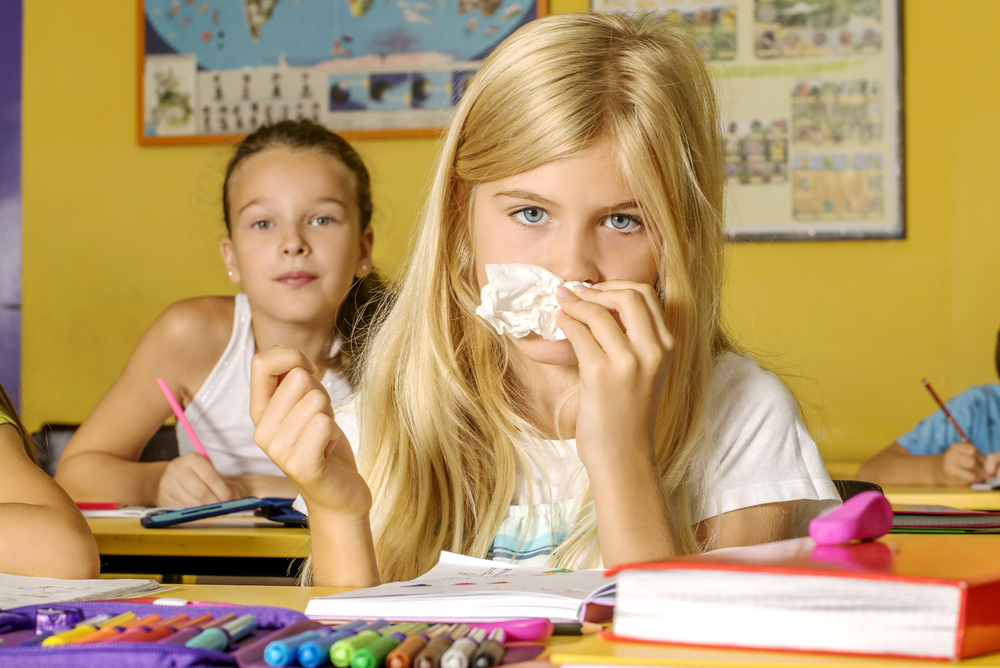 It's vital that you start taking necessary precautions now, well before the first day of school starts.
Keep reading to learn about a new breakthrough, research-backed natural product that kills harmful viruses, bacteria and fungus, and protects your kids from contagious outbreaks at school.
Colds & Flus Prevalent In August & September
If you think winter is the only time of year kids get sick, think again. In fact, according to Johns Hopkins School of Medicine, elementary school-aged children get an average of 8-10 colds throughout each school year. And back-to-school season is a prime time for several types of respiratory viruses that have the potential to strike down your kids, with an average of 3-5 school days missed per illness.
What Teachers Wants Every Parent To Know Before Sending Your Kids Back To School This Year
Why is back-to-school season especially ripe for serious illnesses that can seriously damage your child's immune system?
It's because kids, after spending weeks playing outside, will now be confined most of the day indoors, and schools are potent petri dishes for highly-infectious germs.
For some kids, their immune system is attacked even before setting foot in school. That's because according to the National Sanitation Foundation (NSF), school buses are among the germiest places. And once on campus, your child is just a couple fingers away from being exposed to nearly 3 million colony-forming units (CFUs) of harmful bacteria just from the water fountain alone.
By lunchtime, your child's immune system is under full assault. The NSF says plastic reusable cafeteria trays are the third-highest germ-infested area of school grounds, followed by desks, pencil sharpeners, computer labs, lunch tables and playground equipment.
Of course, not all germs are bad. But the truth is your kids, because their immune systems are still developing and because schools are not thoroughly sanitized, are at greater risk for catching nasty infections.
And even if your children diligently wash their hands, eat their veggies, and are up to date on their immunizations, these precautionary measures aren't enough to prevent them from contracting highly-infectious skin diseases such as MRSA.
So this year, teachers are asking parents to take measures to protect their kids from back-to-school illnesses and keep them on pace academically.
Remember, teaching them to frequently wash their hands only goes so far. There are so many potentially contaminated surfaces at school, your kids would have to handwash 17 times a day, says a leading infectious disease expert at the National Institutes of Health. And besides, you're not with your kids all day at school. How do you know they are washing their hands enough to begin with?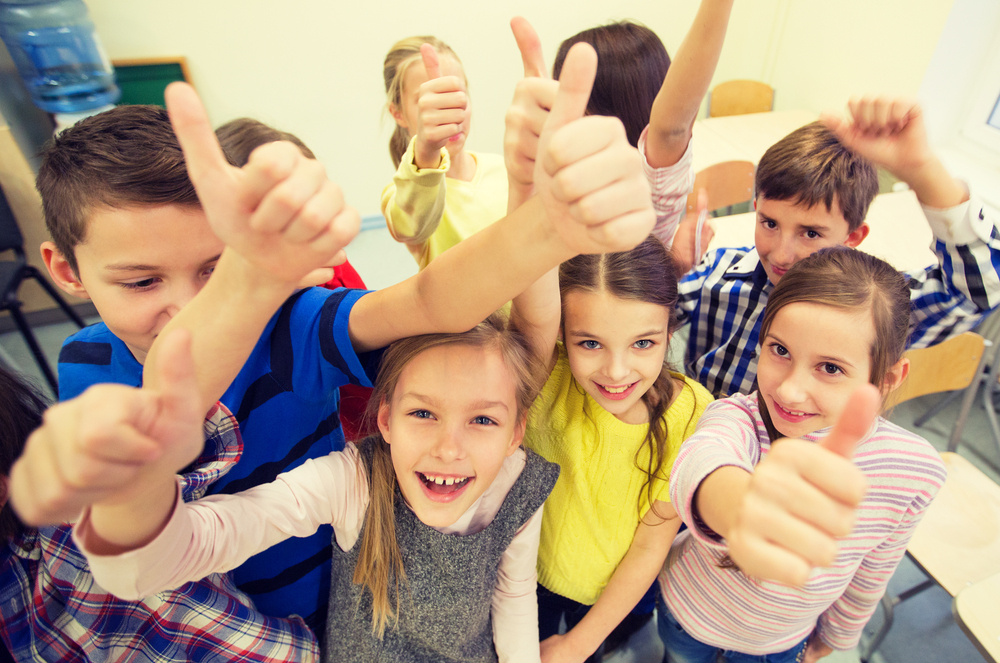 Building Your Kids' Immune System Requires A Daily Habit
If you're a mom of school-age kids reading this, you want to do everything in your power to keep your kids healthy. To prevent your kids from getting cavities, you make sure they brush their teeth every morning and night.
But when it comes to building up immunity, the truth is that most moms aren't doing enough.
Don't feel bad. It's not your fault. After all, most moms aren't taught how to build up their kids' immune systems. Like most moms, you're probably lulled into a false sense of security that hand washing, healthy eating and getting enough sleep is enough.
News flash: it's not!
Hand sanitizer and baby carrots are no match for highly-infectious diseases like MRSA as well as the viruses that cause colds and flus.
The reality is that in order for your kids to avoid getting sick this school year, you need a daily immunity-building routine for the entire family.
5 Plants That Kill Harmful Viruses, Bacteria & Fungus
The good news is there is a simple thing you can use every day that will build you and your child's immune system and protect you from highly-contagious pathogenic germs. 
It's a doctor-approved blend of 5 essential plant oils called Infinite Immunity.
According to research studies, these following 5 essential oils in Infinite Immunity possess strong antimicrobial activity against the most virulent strains of bacteria, fungi, and viruses:
Clove neutralizes harmful bacteria that causes infections, including E. coli, the same bacteria responsible for food poisoning. Clove also protects against parasites and hepatitis C virus. In addition the latest research on clove oil shows its strong antimicrobial activity against a large number of drug-resistant Staph infections. 
Lemon protects against several different kinds of cold viruses and influenza. Lemon also plays a part in the body's detoxification process, helping get rid of germs that can cause illness. It's also got strong antibacterial properties. It can even protect against a nasty antibiotic-resistant bug called acinetobacter, rates of which have dramatically spiked in children, in recent years.
Cinnamon can help your child's developing respiratory system. The reason kids get coughing fits is that their lungs are very weak. But cinnamon is very therapeutic because it kills several harmful types of fungus that can take root in the respiratory tract. It can even protect against black mold in the house.
Eucalyptus is also beneficial for your kids' evolving respiratory system. The species of it that's used in Infinite Immunity, eucalyptus globulus, has even been shown in research studies to kill viruses that cause cold sores.
Rosemary breaks up mucus throughout the body. Laboratory studies reveal the antioxidants in rosemary neutralize free radical damage. Free radicals can weaken the immune system if they are not kept in check.
"After several rough school years in the past, our family starting using Infinite Immunity last year. The kids love it and we've avoided all the nasty illnesses that have been going around lately. I highly recommend this for your family!"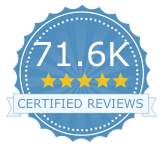 How To Use Infinite Immunity For Everyday Protection All Year Long
When you purchase Infinite Immunity, you'll get 2 different kinds of bottles: an aromatherapy bottle and a roll-on bottle.
To use the aromatherapy bottle, simply pour 5-10 drops into a diffuser in your kids' bedroom in the morning before they leave for school and at night (before or after bed). Do the same in your bedroom as well. 
On bath nights, you can pour 5-10 drops from the aromatherapy bottle into the bathtub.
To use the roll-on bottle, apply it morning and night directly to your child's wrists, neck, chest, temples or soles of the feet.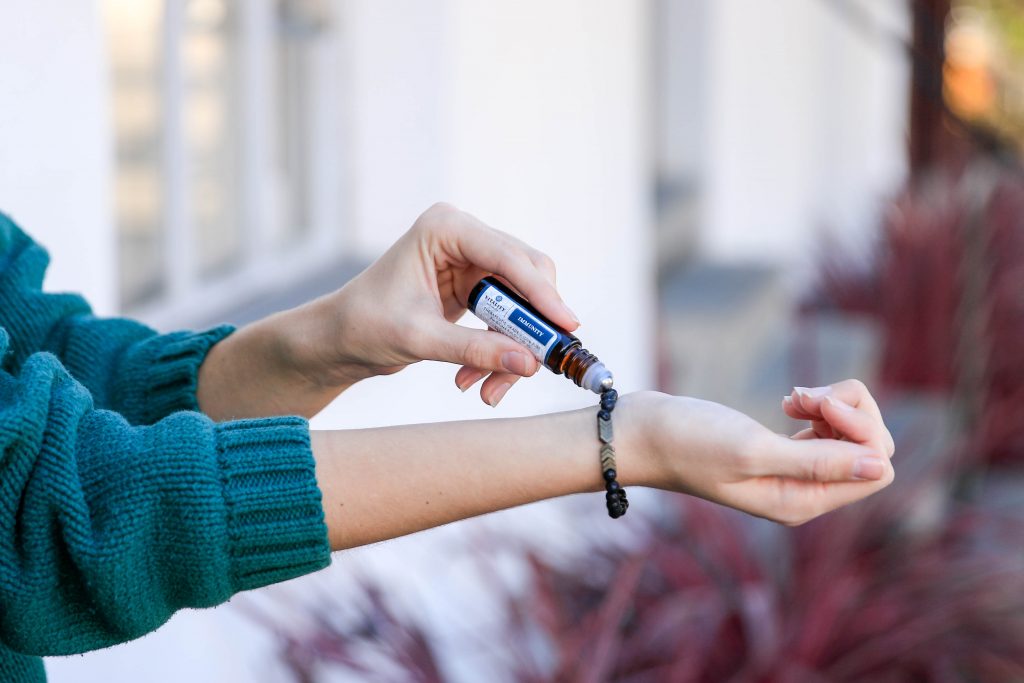 Infinite Immunity Keeps Your Kids On Track
Keeping your kids healthy means keeping them on track for academic success. According to Attendance Works, poor attendance can negatively influence children's proficiency and progress by the end of the year. Poor attendance is the leading cause of children being held back a year.  
Back To School Flash Sale: Get 50% OFF and 3 Free Bonus Bottles Today!
Today only, Infinite Immunity is on sale for 50% off. When you purchase 3 aromatherapy bottles, you will receive 3 free roll-on bottles. That's 6 bottles for the price of 3. Free Shipping is included in this special offer.
To order, just click this link or the coupon below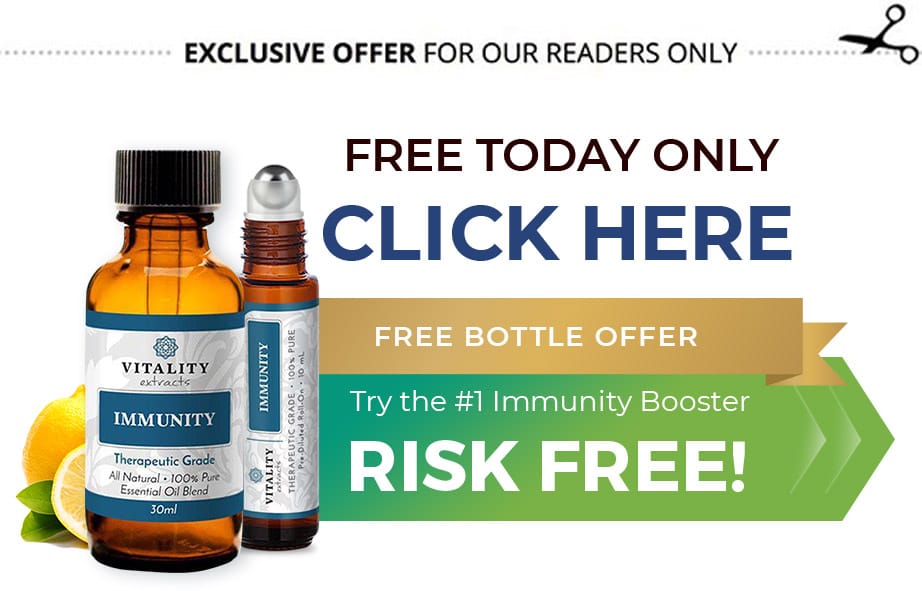 Give your kids the protection and immune-building support they need to stay healthy all year long. Order now and please come back to comment on your results.